"Cinema Italiano"
2011-06-26 @ 16:18:36
Hi everyone!
Today a short review of a film, I've seen lately - "Nine" ;)
As I said hundred times, I love musicals. And as a musical this film... well, it isn't perfect. Half of the songs they were in, I even don't remember (and it's not because of my lack of memory ;) ) But I'm not gonna say it's bad, because it fascinated me. The atmosphere, mistery scenography, great screen shots and plenty of beautiful women that fulfill this movie - Marion Cotillard, Kate Hudson, Nicole Kidman, Penelope Cruz, Fergie and Judy Dench.
The plot is rather uncomplicated and predictable. A movie director (Daniel Day-Lewis) lost his inspiration and starts searching for it between women that were in his life.
Anyhow, I reccomend You this movie, at least for perfect Daniel Day-Lewis and Marion Cotillard and great songs "Take it all", "Be Italian' and "Cinema Italiano"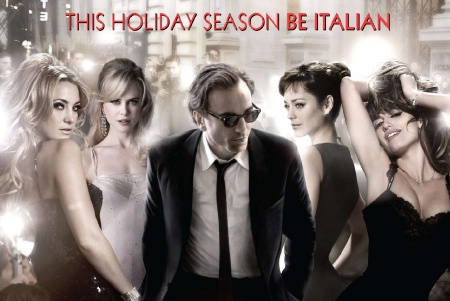 Take care ;)